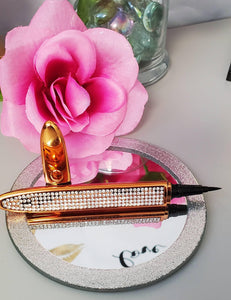 This eyeliner is waterproof and super strong. It's quick-drying and long-lasting.
The nib of the eyeliner is very thin, so it is easy to draw eyeliner of different thickness.
Say goodbye to messy hard to apply eyelash glue. 
EASY TO APPLY: Just apply the eyeliner like you normally do.
Allow for it to dry then put lashes on.
Applying lashes just got easier.