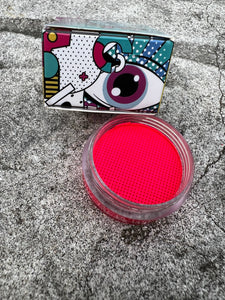 UV LINERS FORMULA:
This is a water-activated formula, just add a small amount of water and create! Our liners dry to a smooth matte finish and do not smudge or transfer.  They are UV reactive and glow under UV lamp/backlight! 
How To Apply:
Open the Container and add a few drops of water on the lid of the container.
Wet your brush with the water placed on the lid. 
Apply wet brush to the product and mix it well until a thick smooth consistency is achieved.
Apply the product and create. You can even mix the colors and create your own. 
Color easy to apply and wash off. 
VEGAN & CRUELTY-FREE 
10 G